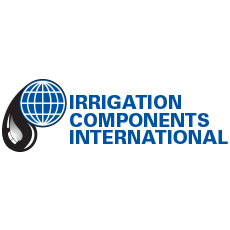 ICII hires new Vice-President of International Sales
ICII hires new Vice-President of International Sales
To: Irrigation Components International Employees, Customers and Suppliers
From: John McCabe
Subject: Vice President of International Sales
It is with great pleasure I announce the appointment of Mr. Ramsay Geha as Vice President of International Sales. The effective date of Ramsay's employment with ICII is May 3, 2016. Ramsay will initially fill the International Sales role of Mr. Francois Davel. We will be increasing his involvement by expanding our presence in the international market. There is real potential for new markets to emerge over the next few years. This includes increased expansion in Egypt and Sudan. With sanctions being removed, there should be some pent up demand in Iran. We will see the Ethiopian market become significant once the dams on the Blue Nile are completed and with some focus, I see us doing a lot more business in Turkey. The Territory being covered by Ramsay will be the Middle East, including Turkey, Saudi Arabia, Egypt, Sudan, & Jordan along with Australia and New Zealand. Over the next 8-12 months, I will be traveling with Ramsay to personally meet with as many of our strategic manufacturer and distributor customers as possible. During these trips, we will do everything possible to match up our schedules with key suppliers such as UMC, Senninger, Seametrics, and others. We want our customers and suppliers to see a smooth transition.
Ramsay's past work experience has prepared him well for this position. From 2005-2012 Ramsay worked for Lindsay Corporation starting as their Global Customer Service Coordinator and later in charge of their Parts Sales and Operations. He was originally hired by Mr. Jeff Herrick (when Jeff was with Lindsay). Part of his duties were to coordinate sales of parts throughout Lindsay's Domestic and Australian warehouses. Ramsay and our Marty Hughes worked closely together when Marty was running Lindsay's Amarillo warehouse. Both Jeff and Marty are really excited about having Ramsay join the ICII Team. From 2012 – Present Ramsay has been with AGCO. AGCO is a huge manufacturer of agricultural machinery. Massey Ferguson is one of their product lines. At AGCO, Ramsay was the Manager of Technical Support. One of the things that attracted Ramsay to ICII was to follow a dream to be on the International side of the business. Also, he wanted to rekindle his passion for irrigation. Ramsay holds a MBA from Bellevue University in Nebraska. He is fluent in Arabic, French and English. These language skills will allow him to forge a closer personal relationship with our customers.
Ramsay and his wife Emily (along with young daughters Hazel and Jade) will be moving to the Daphne area soon. We all felt he would be much more effective being at our Corporate Headquarters. Supporting Ramsay's efforts will be our International Sales Manager, Tony Cardenas and our International Sales Administrators Toni Connell, Miguel Cejas, Andy Pitts and Jill Pittman. I trust all of you will join me in welcoming Ramsay and his family into the ICII family!
Sincerely yours,
John McCabe