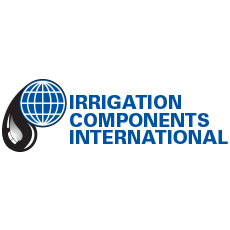 ICII hires new Director of Engineering
ICII hires new Director of Engineering
October 1, 2014
To: Irrigation Components International Inc. Employees, Customers and Suppliers
From: John McCabe
Subject: Director of Engineering
I am very happy to announce the appointment of our new Director of Engineering, Mr. Ted Santiesteban. Our company has had a long association with Ted, starting with his time at Senninger Irrigation and later at John Deere Water. He has over 20 years' experience in product development and manufacturing technology. You will find Ted is a hands-on individual with top managerial skills. He holds a degree in Agricultural Engineering and MBA from the University of Florida.
ICII continues to grow. With this growth, the need to formalize our processes became evident. Our Farmland acquisition and fittings manufacturing capabilities along with our Hydrus Controls Division convinced us we needed a skilled individual to help sustain our growth. Ted's U.S. and International experience in bringing the Sales, Marketing and Manufacturing aspects together, through his leadership skills, will make the cross functional teams successful.
Ted and his fiancée Victoria (Vickie) will be relocating to the Daphne/Fairhope area in early October. I know you will all join me in welcoming him to the ICII Team! I know he is excited with the challenges and opportunities he has to influence ICII's future.
Sincerely yours,
John McCabe
President
Irrigation Components International Inc.