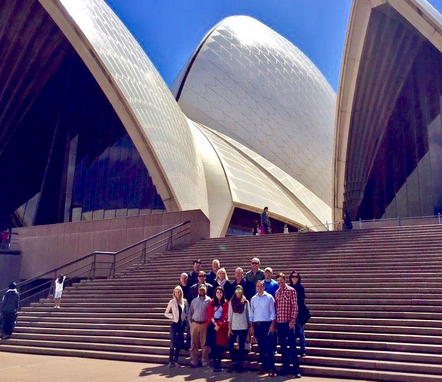 Alabama officials, companies on trade mission to Australia, New Zealand
Alabama officials, companies on trade mission to Australia, New Zealand
From AL.com 9-11-17
A 17-member delegation from Alabama is in Australia and New Zealand this week for briefings with U.S. Commercial Service officials and networking opportunities with companies.
The Alabama Department of Commerce said the delegation includes representatives from the University of Alabama, the U.S. Department of Commerce and the Mobile Area Chamber of Commerce.
Alabama Commerce Secretary Greg Canfield said Alabama already has strong ties to both countries.
"This trade mission is about helping our state companies find new markets for their goods and services, so they can create jobs and make new investments in their communities back home," Canfield said.
Among the companies taking part in the delegation are Atlas RFI Solutions, Warren Manufacturing, Regions Bank, Irrigation Components, PowerSouth Energy Cooperative, MechOptix, Pinnacle Solutions Inc., and Quality Valve Inc.
Alabama exports to the two countries represent more than $365 million, encompassing everything from motor vehicles to aerospace parts to chemicals and paper.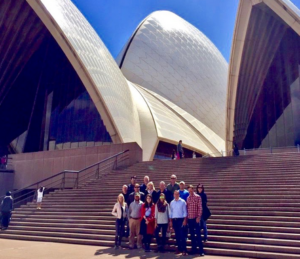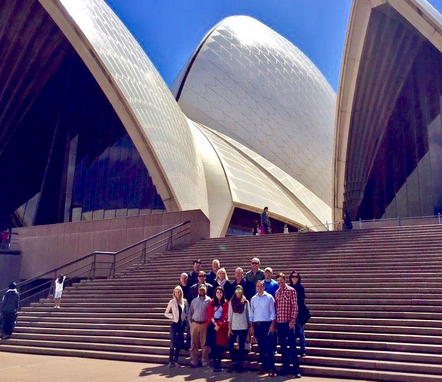 A trade mission is currently
underway in Australia
and New Zealand.
(Alabama Department of Commerce)
"This trade mission is comprised of multi-industry companies ranging from automotive, aerospace and high tech equipment, which are among some of the best industry sectors for both Australia and New Zealand," Hilda Lockhart, director of the Commerce department's Office of International Trade, said. "Both countries are very receptive to U.S.-made products because of quality and service."
Originally published 9-11-17 on www.AL.com.
Read it HERE.